There was a time when developing and running marketing campaigns meant running radio ads and placing newspaper ads. However, as the world moves towards digital markets, the methods are expanding their reach through digital marketing tactics.
Any modern approach that wants to stay one step ahead in today's digital environment will need to adopt digital marketing tactics as part of its overall strategy. That doesn't mean you have to give up traditional print ads, especially if your practice sees a significant response from these types of ads. However, by exploiting digital marketing tactics combined with traditional marketing strategies, your approach can begin to optimize ad campaigns for optimal results.
Don't just use our words! Industry statistics show that digital marketing for physicians works, regardless of your specialty or the size of your practice.
.
Here are the top seven reasons your practice needs digital marketing for doctors to attract new leads, connect with patients, and close more sales: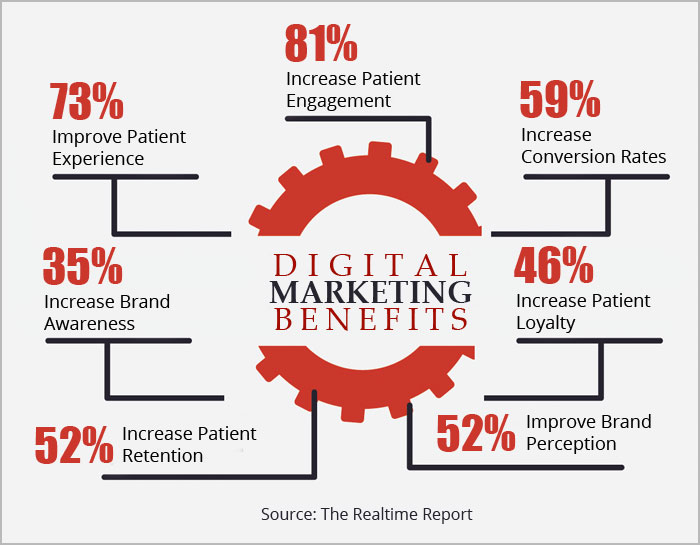 1. More patients are online
The internet and social media are redefining how potential patients find their healthcare providers. According to a survey in 2016, nearly 54% of customers search for a local doctor online weekly or monthly. This number is expected to increase in 2020, reflecting an increase in patients' time online. So, as a doctor, would it be a wise decision to let go of ever-increasing online opportunities? Regardless of the specialty in which your facility operates, creating an image online that appeals to current and potential patients is essential. Ultimately, you want to engage more patients both through online and print media. So why not leverage your online presence?
2. Easier to target the right audience
Gone are the days when the one-size-fits-all method seemed to be the best. Today's digital age requires a personalized and precise marketing strategy. For every product or service, there is a customer. How do you find these potential patients and promote your services? Digital Marketing for doctors is the answer! With multiple online channels and social media platforms, you can target specific markets and audience groups anywhere in the world. For example, Facebook, Instagram, and Twitter allow you to search for specific groups based on demographics, interests, and more. This means you can advertise and promote your practice to the right customers and improve the potential of your leads.
3. Digital marketing for doctors is cost-effective
Not all practices have large marketing budgets. Small practicess seem to have the most difficulty in allocating capital to marketing activities, making the competition unfair. However, digital marketing has leveled the playing field for everyone. The internet world offers equal opportunities to all activities, regardless of their size, budget, or location. All you need to do is find related tools and services like local online listing management, content marketing, search engine optimization (SEO), and social media marketing. Traditional advertising mediums such as television and newspapers can cost you a fortune and may not be impactful. However, digital marketing is not only cost-effective but offers a wider reach across the globe.
4. Easier to interact and engage with patients
Patients' demands are continuously evolving, and to stay at the top, you must meet these ever-changing preferences. This means you must be continually updated and aware of what your patients are looking for, what they demand, what they prefer, and what they dislike. This information is important for marketing purposes and paves the way for future offers. Traditional marketing methods are usually one-way, in which information is put in the media for potential customers to see, not resulting in interaction. On the other hand, online marketing offers many opportunities to interact and engage with existing and potential patients. Using popular social media, you can interact with your patients, better understand their preferences, and build a stronger digital marketing plan for doctors.
5. Develop and improve online reputation
Branding is essential to the long-term success of your medical practice. Patients may or may not remember a product or service, but they have the ability to associate the practice with their care and compassion. One small mistake can leave your practice in bad shape in the minds of your patients. Look at it like this: Brand is the perception of a business that exists in your customer's mind. Building a positive brand image can take years. However, digital marketing helps new and small businesses to position themselves in the market and build a strong brand image. Through effective online channels, you can advertise and create a great user experience that will contribute to branding. Remember, branding isn't just about selling a product or service. It is a combination of patient engagement, pre-and post-treatment care and provides a valuable experience.
6. Your competitors are doing it
In such a fiercely competitive digital market, ignoring the idea of ​​digital marketing is not even an option. A quick competitor analysis will tell you how many of your competitors are opting for digital marketing strategies. The trick is to do it better than they do. Digital marketing tools offer a slew of options to experiment with online branding and market your medical practice and unique services. Your job is to make a digital marketing plan that fits your practice ideology and goals, attracts more patients, and does not exceed your budget.
7. Become a thought leader
One of the easiest ways to bring consistent traffic to your company's website is to update it on social media every time you add a new blog post to your site. Social media platforms offer the opportunity to post useful and relevant content to raise awareness of your medical practice and help you become a thought leader in your community. Posting blogs and articles is not the only way to create an online presence for your medical facility on social media. You can also join existing conversations by searching relevant groups on LinkedIn or Twitter.
Evolve and grow
Developing your practice is essential. If your practice does not grow, sooner or later you will fail. And to grow, you must drive your practice and expand your patient base, continuously! You cannot rely on outdated marketing methods to give you global or extended reach. Digital marketing methods can give you a head start and allow you to expand your medical practice. Especially for small and medium-sized medical facilities, digital marketing offers greater opportunities to build brands and reach potential patients.
If you don't currently have a digital healthcare marketing strategy in place, you might be missing out on an important opportunity to reach potential patients and build stronger relationships with your existing patients.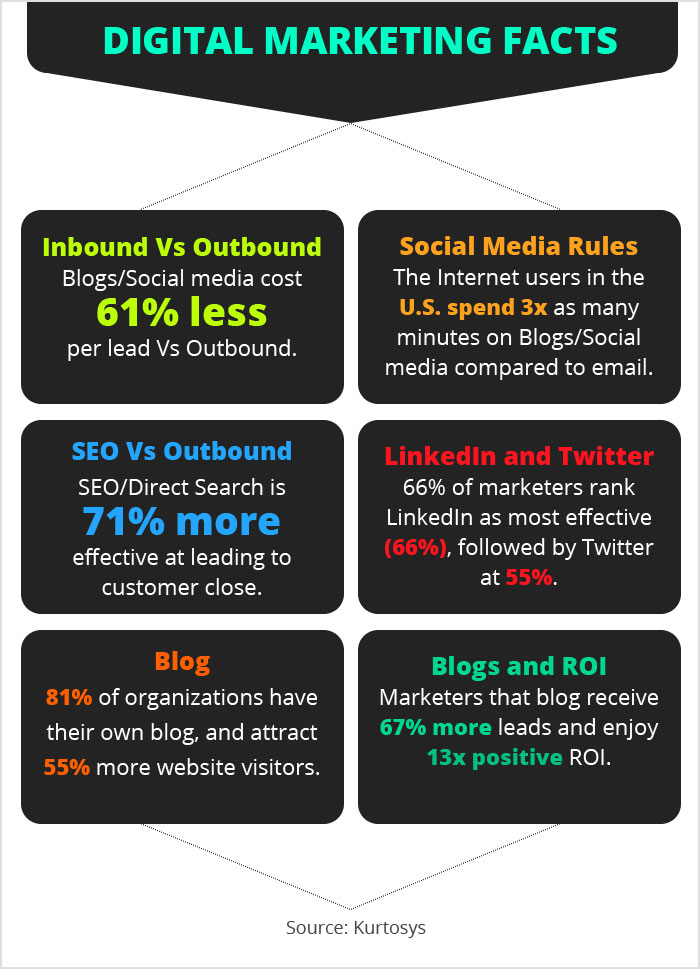 Get started today with Practice Builders
Are you ready to see the difference that doctors' digital marketing can bring to the growth of your medical practice? The team of digital healthcare marketing experts at MYSense would love to help you discover the power of online marketing tactics. Contact us today for a free consultation and to find out how you can get started.